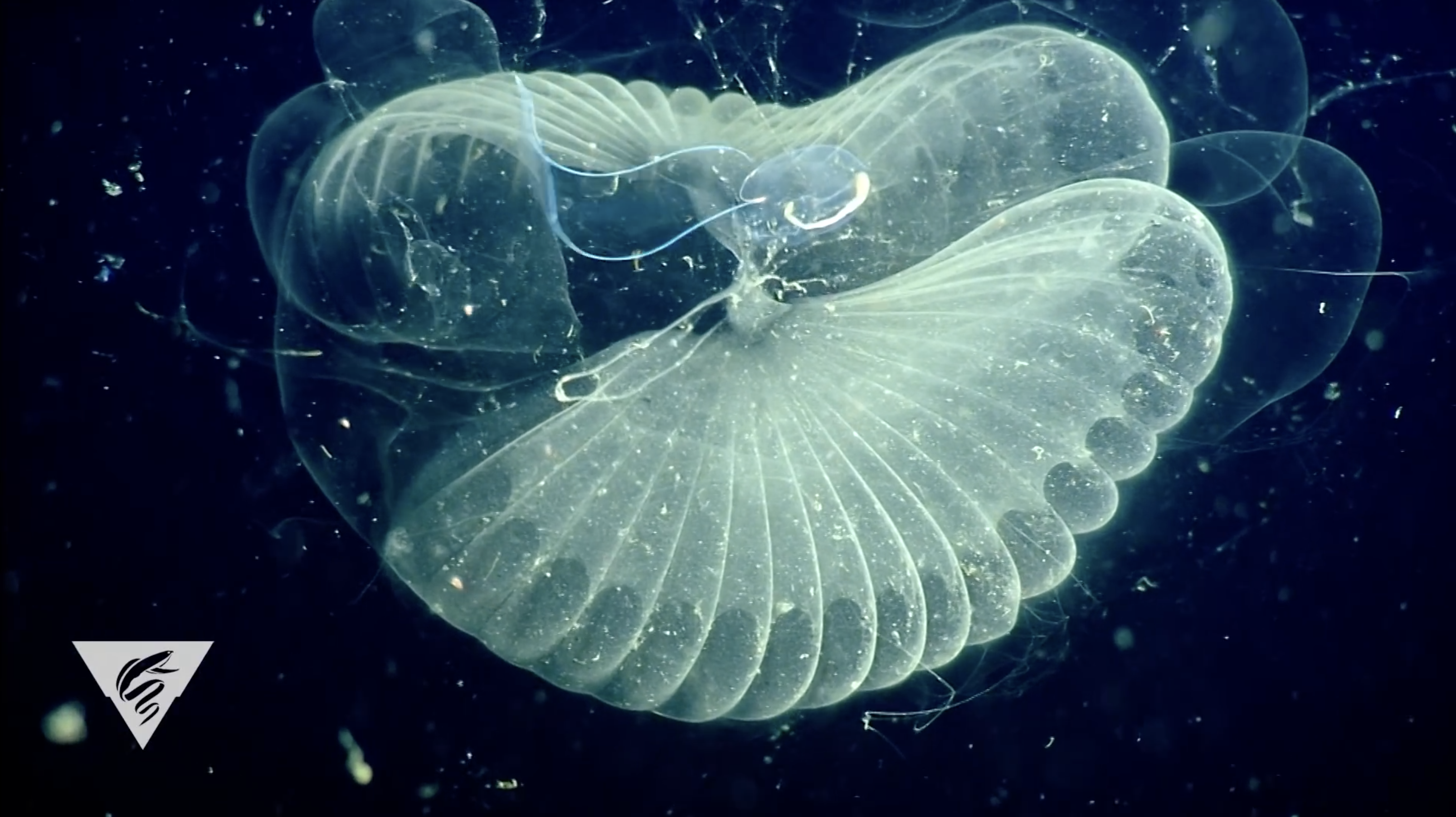 This Fantastical Sea Creature Helps Remove Planet-Warming Gases From the Atmosphere #
Rosanna Xia, writing for the LA Times:
It was decades ago when Bruce Robison first looked through the plexiglass sphere of a submersible and spotted a most curious critter in the waters off Central California.

Nearly transparent and no larger than a fist, the squishy tadpole-like animal was surrounded by an enormous balloon of mucus about 3 feet wide. Robison could discern chambers intricately inflated within this sticky structure, speckled with particles of food and plant debris.

Robison spent years in the open ocean studying these gelatinous animals, which are too large and too fragile to bring back into a lab. Known as giant larvaceans, they inhabit seas across the world. Tens of thousands of them live just outside Robison's office in Monterey Bay.

He and fellow researchers eventually learned that these creatures and their snot palaces play an outsize role in helping the ocean remove planet-warming carbon dioxide from the atmosphere — one more part of a vast and underappreciated system that makes the ocean an unsung hero of climate change.
There are some truly fascinating creatures in the ocean, and the giant larvacean is certainly one of those. Who would have thought that something so small could grow that big?
Watch the video by Monterey Bay Aquarium Research Institute to get a proper look at what the giant larvacean, Bathochordaeus, looks like.