There's yet another update to Text Case, and it brings with it three new formats, theme syncing, and an action extension for the macOS version!
New Formats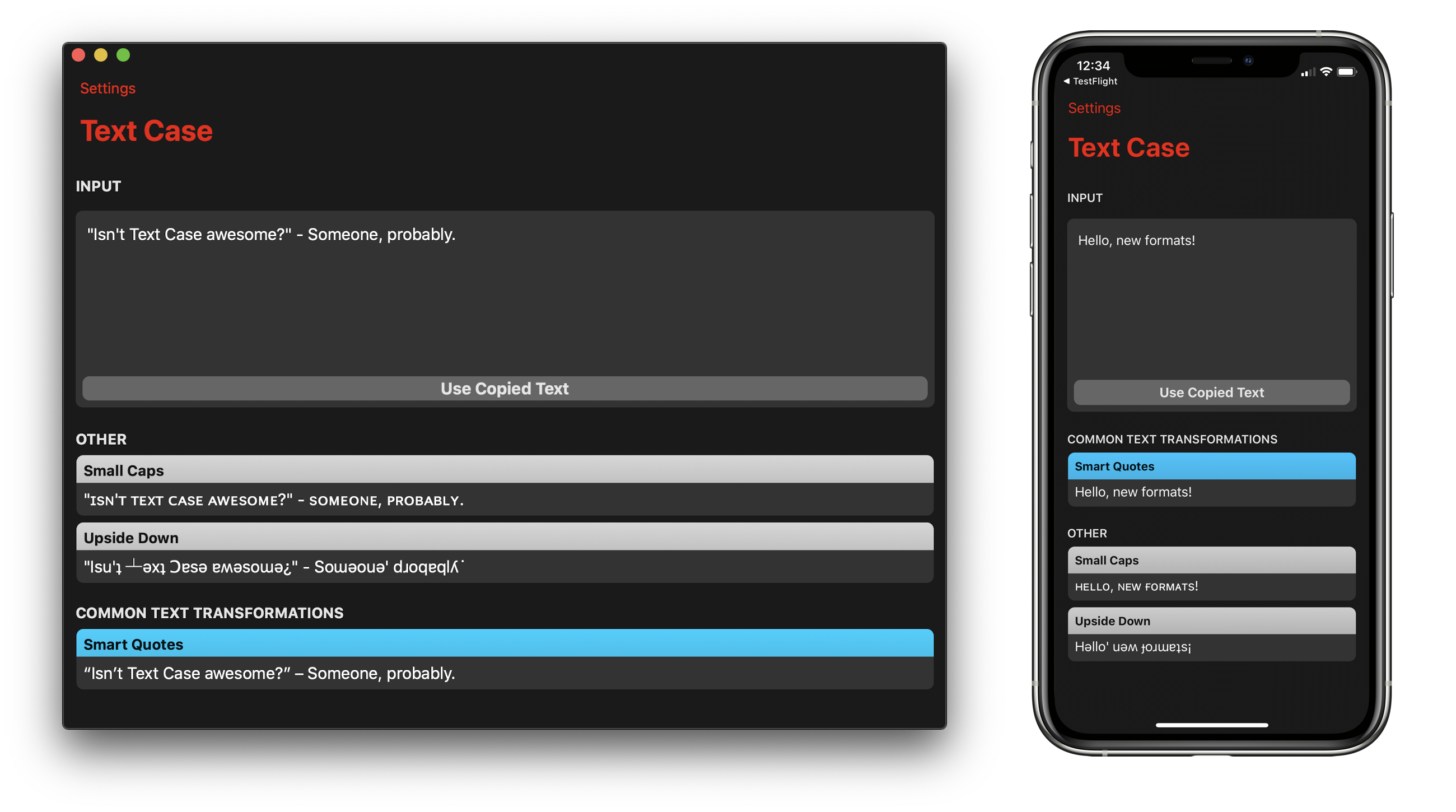 Smart Quotes – This changes any straight single of double quotation marks, into their curly equivalents, all based on your localisation.
Small Caps – ᴛᴜʀɴ ʏᴏᴜʀ ᴛᴇxᴛ ɪɴᴛᴏ sᴏᴍᴇᴛʜɪɴɢ ʟɪᴋᴇ ᴛʜɪs!
Upside Down – Just another fun one, this attempts to flip the characters upside down.
These new formats are available on all versions of Text Case, iOS, iPadOS, and macOS.
Automatic Theme Syncing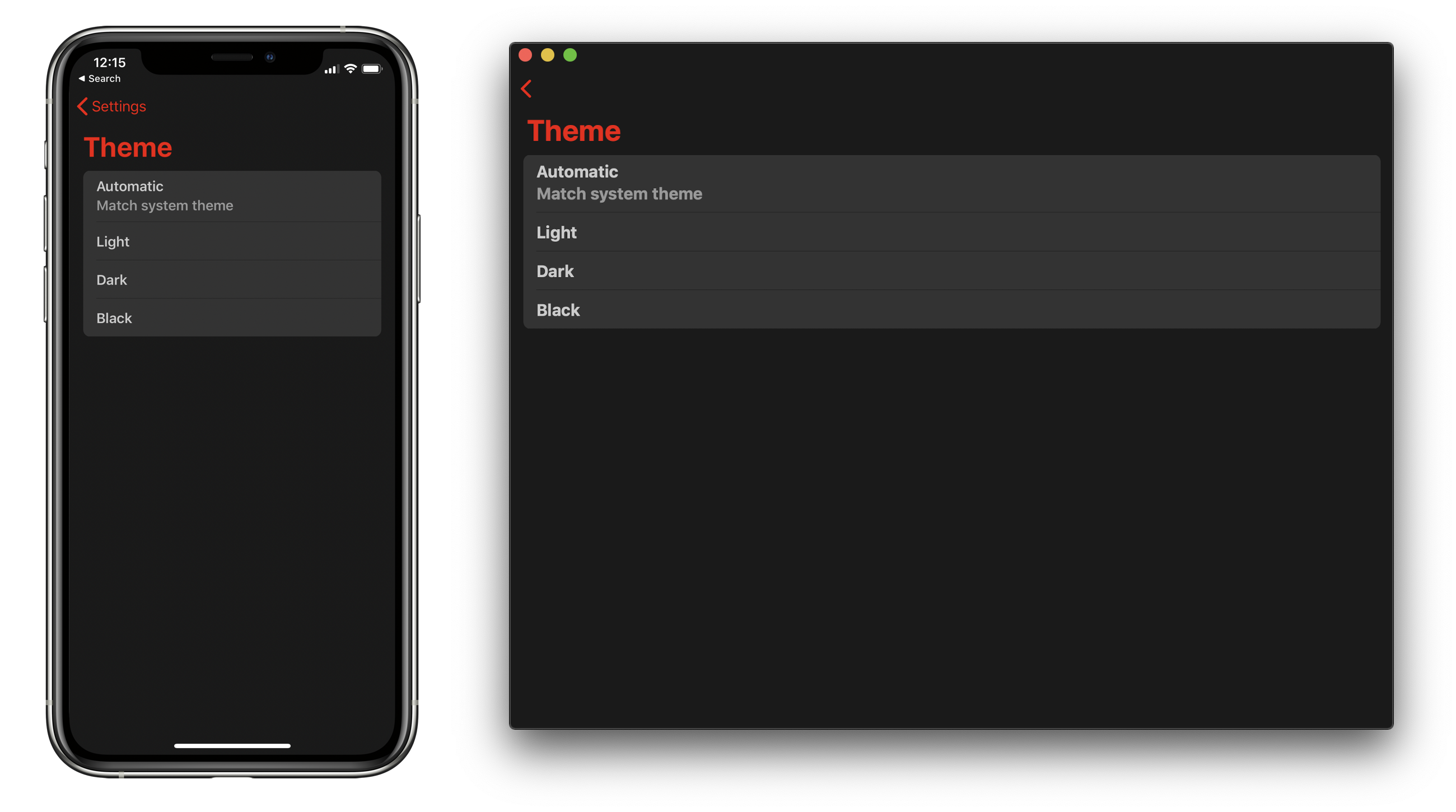 Text Case has support for themes, but previously you would have to manually switch between them. With this version, you can select "Automatic" to have the Text Case theme sync with the light/dark mode of your system. This works on both iOS, iPadOS, and macOS!
Format Text Action Extension for macOS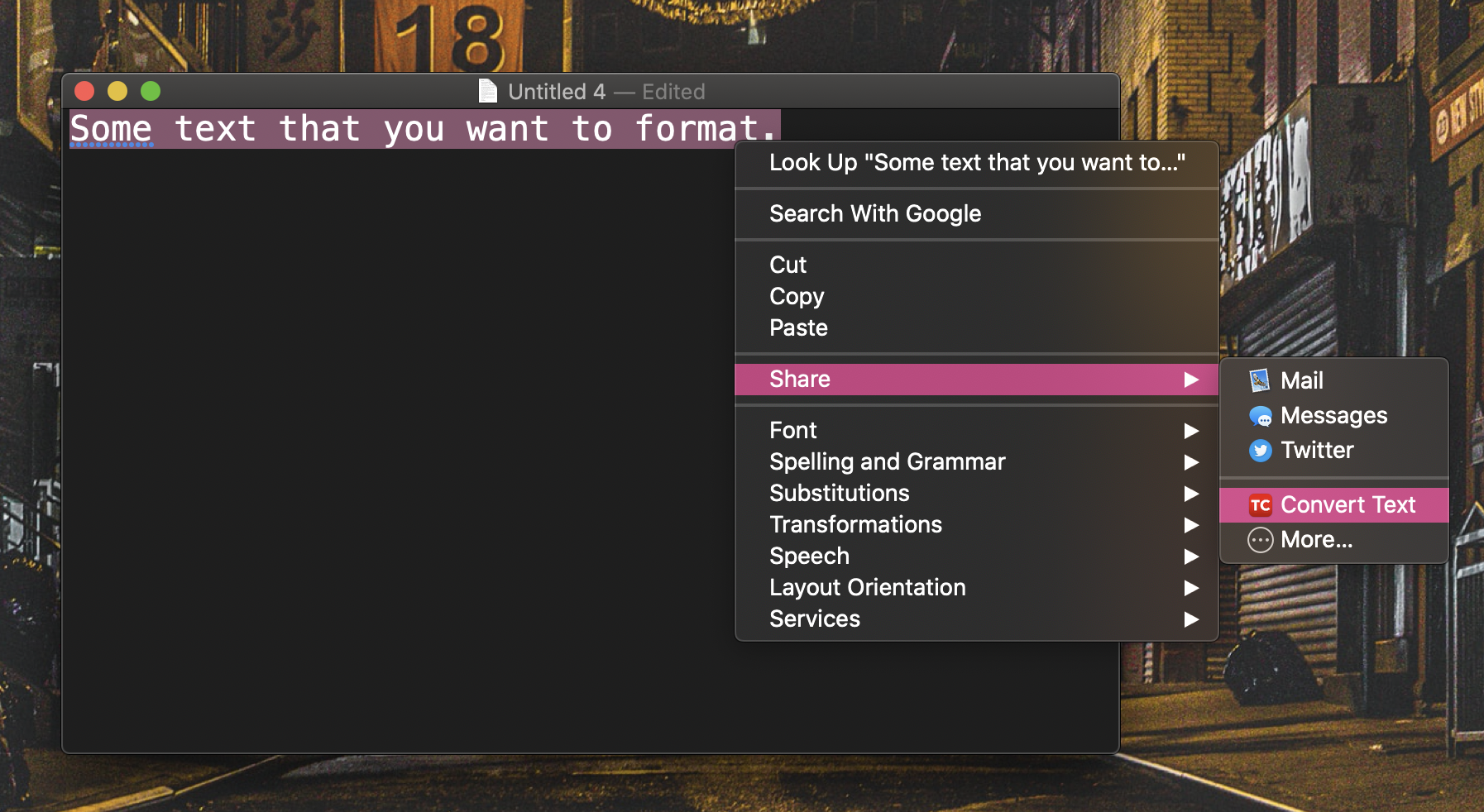 On the iOS/iPadOS version of Text Case, there's an Action Extension that lets you select text anywhere, and then get direct access to the different formats in Text Case. This is now coming to the macOS version, with essentially the same behaviour.
Now you can select a portion of text anywhere in macOS, right-click, and under "Share", there should be a "Convert Text" action. (If it doesn't appear, you will have to go to System Preferences, Extensions, Actions, etc enable it.)
That will bring up the Text Case UI, and selecting a format will result in the formatted text being copied to your clipboard!
Links
Text Case on the Mac App Store