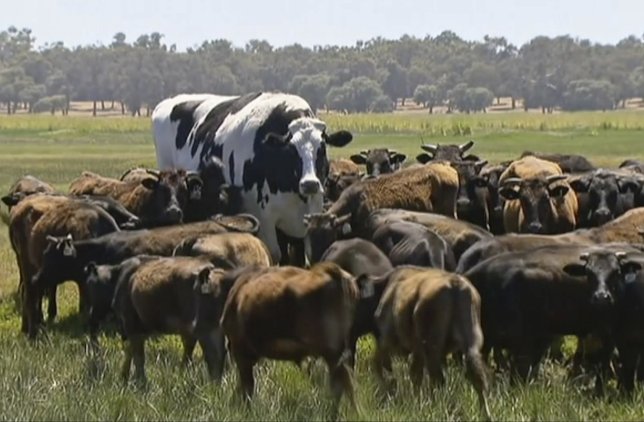 A Giant Cow Called Knickers Is So Large It Actually Saved His Life #
Ellen Scott, writing for Metro:
Over in Australia lives a very large cow.

Or, if we're being technically accurate, a very large steer, which is a neutered male.

His name is Knickers.

He is 6 ft 4in tall standing and weighs 1,400kg. That's actually a tiny bit shorter than the steer that holds the world record for size, Bellino, who lives in Italy, but it is still very, very large.

So large, in fact, that he's too big to be killed and sold as meat. Meat processors say they just can't take him as he's too large for them to deal with.
Holy Cow.