I'm in Norway! 🇳🇴
I had to wake up stupidly early, but we finally got landed in Oslo at about 9:30 am local time (8:30 GMT).
As we usually do, we spend the first half of the day travelling around the centre of the city. Stopping for a coffee, a falafel wrap for lunch, and various photo opportunities. As of right now (21:00), I've walked 25,000 steps.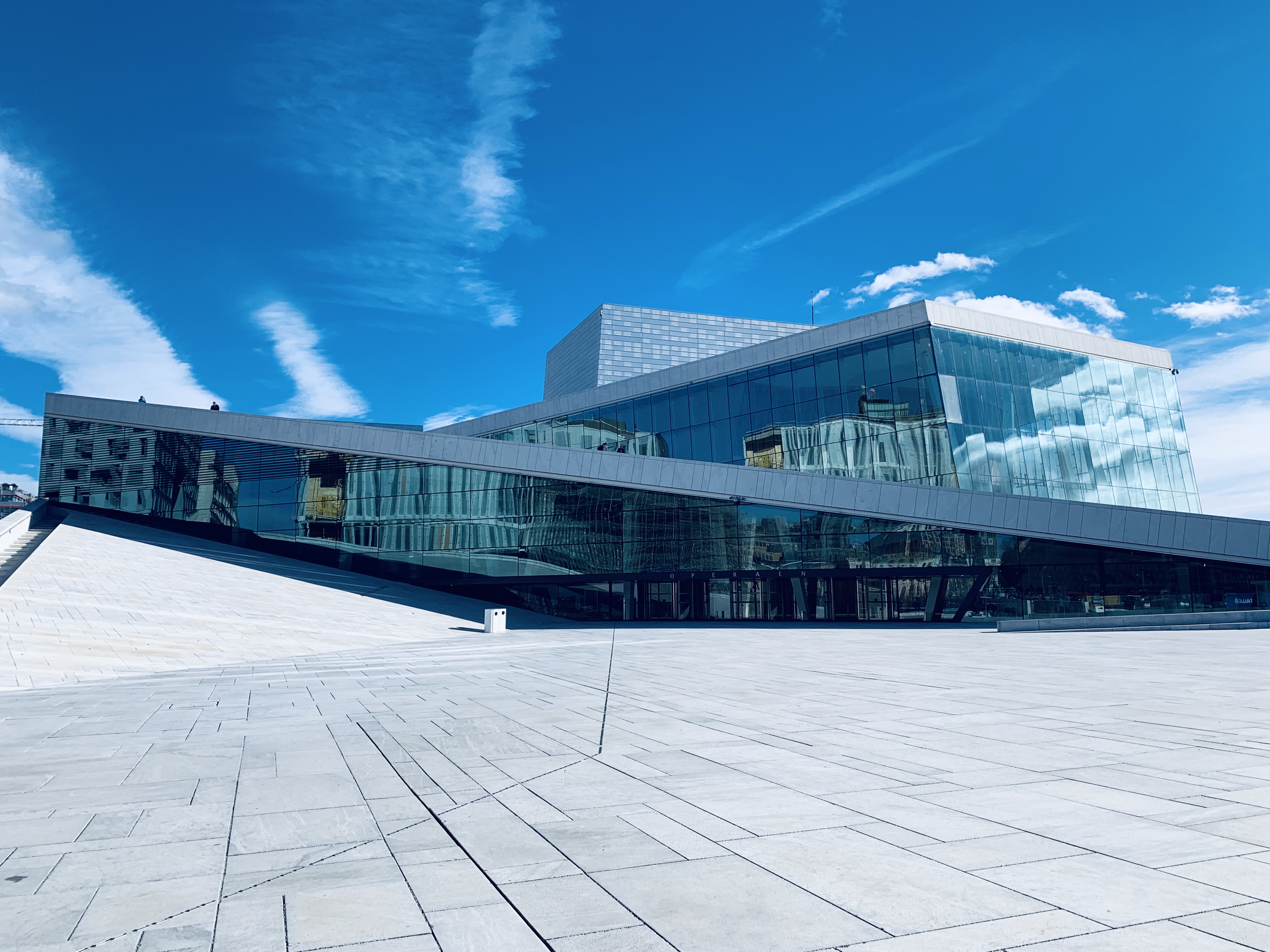 The Oslo Opera House is one place we spent a while at. It's a massive building, and you can walk above it to get a pretty good view.
For dinner, we got went to a burger restaurant. It was only two stops on the tram as well, so that was handy.
Here are some of the photos I took today: