Decline - 25 Stickers To Help You Say No #
I can't say I've purchased many iMessage Sticker packs since they were added way back in iOS 10, but Timothy Buck let me know about Decline, a sticker pack made in partnership with his wife, Alyssa Guerrero, and it's pretty great.
With it, comes 25 different ways to say 'No'.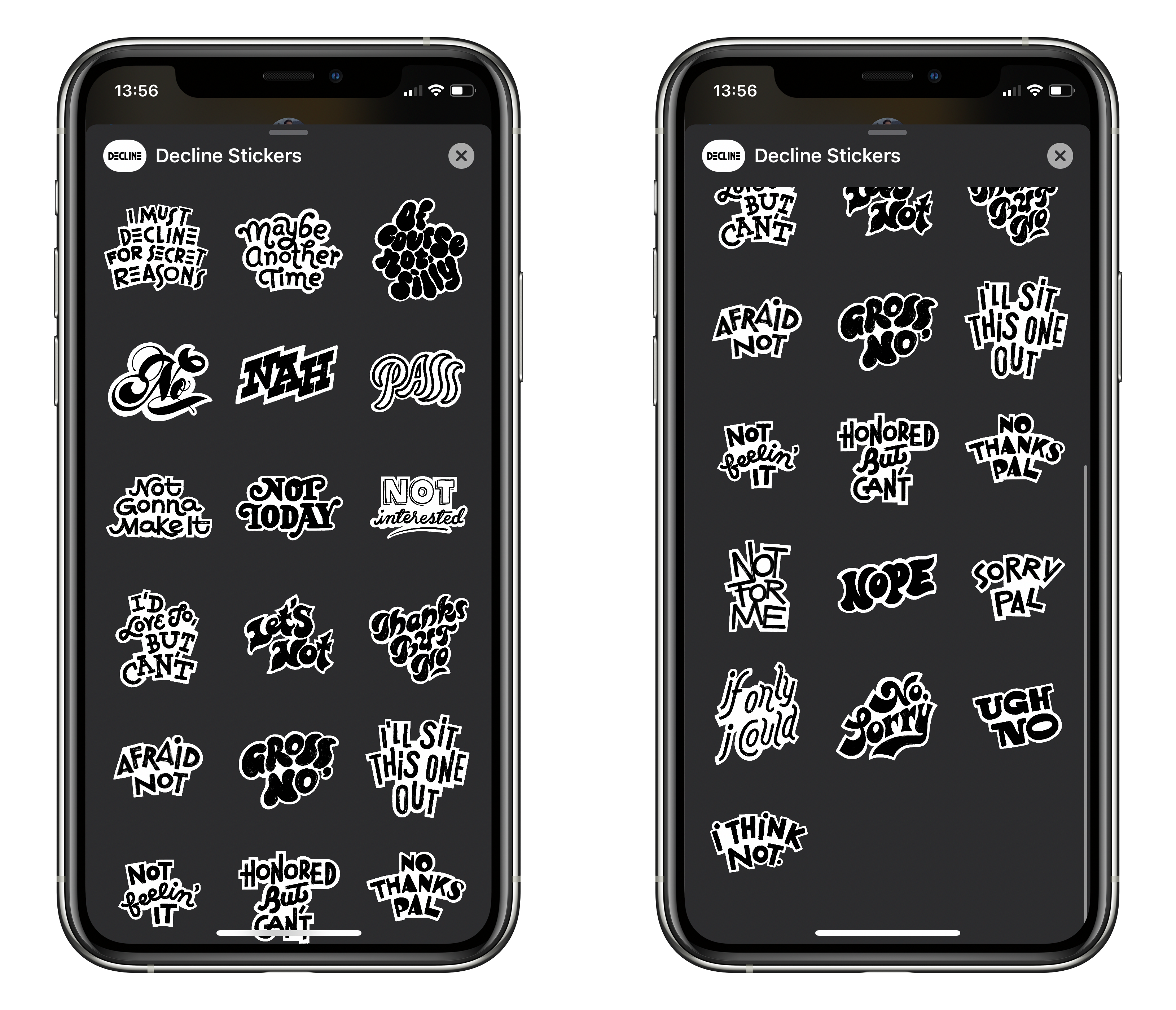 A simple 'Nah' or 'Pass' may sometimes suffice, but maybe you want to show your disgust with 'Ugh no', or the mysterious 'I must decline for secret reasons'. Either way, they're pretty funny!
They're available to purchase on the App Store, and if you want to get physical, you can purchase physical stickers too.
Timothy also shared a video showing the lettering process, so you can see how the individual stickers are made.