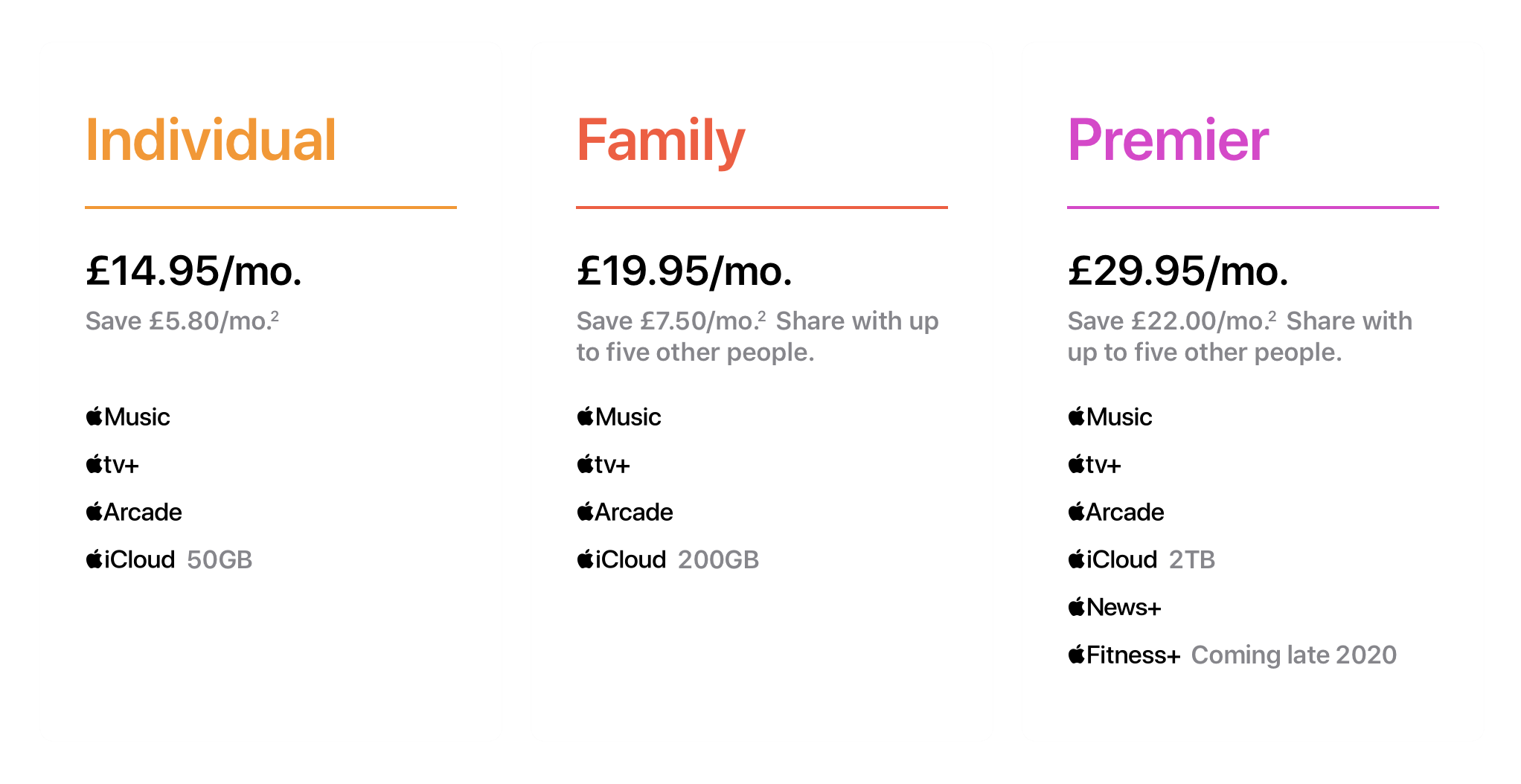 My Thoughts on Apple One #
A lot of people have been crying out for a single Apple subscription for quite some time now, and we've finally got one. It's totally the right time for such a bundle. Especially with the new Fitness+ service coming soon. As Apple have been able to create three different plans with up to six different services.
I think the way they've split the plans make sense. One for the user that wants the fundamental services of music, television, and games. The same but for families. And one big plan for people that simply want everything. And they're all topped off with different amounts of iCloud storage.
The iCloud storage probably won't be one that draws people in, but I think people will definitely see the benefit of the extra storage once they use it.
I'm not sure what I'm going to be doing myself regarding Apple One. Because right now I pay for Apple Music, tv+, and 200 GB of iCloud storage. The 200 GB costs £2.49 a month, tv+ costs £4.99 a month, and I still somehow get student discount, so I pay only £4.99 for Apple Music. A total of £12.47. Less than any of the Apple One plans.
Maybe if I lose the Apple Music discount, then it would make sense. But I'd also have to pay extra for higher iCloud storage. I was hoping that I could use a bundle to try out News+, but £29.95 seems a bit much for my usage. Because I certainly won't be using Fitness+, and I've already cancelled my Apple Arcade subscription because I wasn't playing any of the games.